Build a foresight-based strategy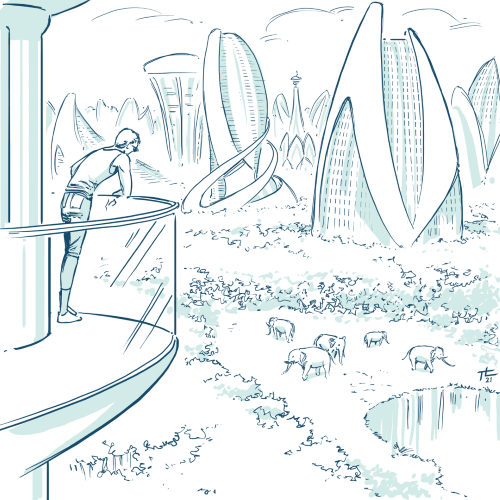 Strategic planning support
We support companies, public authorities, international organisations, cities and regions in strategic planning. We help to devise long-term, flexible and effective development strategies for a future full of changes and uncertainty.

Building competitive advantages
We support planning processes by applying strategic foresight methods and tools. Our clients are able to maintain long-lasting competitive advantages and stay ahead of trends. 

Connecting the civilian and military spheres
We cooperate with the defence sector, ensuring the flow of strategic innovation between the civilian and military spheres
4CF HalnyX
4th generation Smart Delphi platform. The world's most advanced application for expert consultations and Delphi research.

4CF has conducted a competent and thorough analysis of the future of logistics with a focus on expected future solutions. The study was carried out in a highly adequate manner. I recommend 4CF as a very professional partner.

We have cooperated with 4CF on projects devoted to ex-ante analyses and strategy development in the fields of national security and the defence industry. 4CF is a team of competent specialists in strategic foresight.

4CF experts provided valuable analytical and methodological services in the field of strategic foresight to First Data Polska S.A. The cooperation was carried out in an entirely adequate manner. I recommend 4CF as a highly professional partner.
Tomasz Oczkowski
CE Commercial Director
FM Logistic
Krystian Chmielewski
Vice President
Kongsberg Defence & Aerospace Poland
Patrycja Pietrzyk – Wojtaś
Sales Support Manager
First Data Poland
Can be employed to study strategies, business plans, operational plans, procedures and employee competencies in terms of the future development of enterprises and institutions.
Useful for monitoring the market environment in search of opportunities and threats. Facilitates reaching the best strategic decisions.
The combination of thoroughly tested methods with innovative IT tools and the support of competent facilitator teams ensures that the decision games offered by 4CF are of the highest quality, making them a valuable tool for companies and public institutions.
Provides a critical analysis of identified trends, offers a comparison with early signs of change, and challenges implicit assumptions.
Stay updated! Subscribe to our newsletter:
By subscribing to our newsletter, you consent to the processing of the provided data. The data controller is 4CF Sp. z o.o., its registered office is located in Warsaw, 9 Wojciecha Górskiego St., postal code: 00-033.
We process your data solely for the purpose of sending information about 4CF Sp. z o.o. and its activities via e-mail. Your data will be processed until your consent is revoked through a  link that will be included in each newsletter. The withdrawal of consent shall not affect the lawfulness of processing based on consent before its withdrawal. Providing your data is voluntary, but necessary if you wish to receive information about 4CF Sp. z o.o. and its activities. We may transfer the data to our suppliers of services related to the processing of personal data, e.g. IT service providers. Such entities process data on the basis of a contract with our company and only in accordance with our instructions. You have the right to request access to your personal data, its rectification, deletion or limitation of processing, as well as the right to lodge a complaint with the supervisory authority. More information about your rights and about the processing of your personal data can be found in our privacy policy.