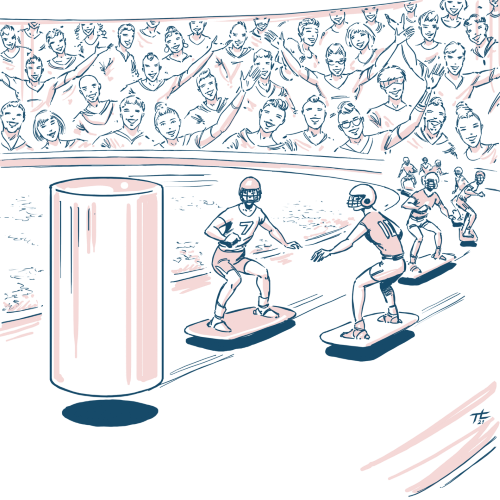 "Companies that employ foresight develop 33% faster than their competitors and obtain 100% higher returns on research and development investments."


Develop futures literacy skills
Futures literacy skills make us more receptive to approaching changes. The ability to identify alternative visions of the future and question the established patterns allows us to make the best decisions and drives our ambition to reach for a better tomorrow.

Play with visions of the future
Playing with different visions of the future and strategic foresight games are a great path to acquiring Futures Literacy skills. We encourage you to have fun!

Learn to seize opportunities and avoid threats
To what extent can we shape our future? It cannot be planned from A to Z. Certain events are beyond our control. We should try to anticipate macro-trends and include them in our planning processes to seize opportunities and avoid threats.
Stay updated! Subscribe to our newsletter:
By subscribing to our newsletter, you consent to the processing of the provided data. The data controller is 4CF Sp. z o.o., its registered office is located in Warsaw, 10/14 Trzech Krzyży Square, postal code: 00-499.
We process your data solely for the purpose of sending information about 4CF Sp. z o.o. and its activities via e-mail. Your data will be processed until your consent is revoked through a link that will be included in each newsletter. The withdrawal of consent shall not affect the lawfulness of processing based on consent before its withdrawal. Providing your data is voluntary, but necessary if you wish to receive information about 4CF Sp. z o.o. and its activities. We may transfer the data to our suppliers of services related to the processing of personal data, e.g. IT service providers. Such entities process data on the basis of a contract with our company and only in accordance with our instructions. You have the right to request access to your personal data, its rectification, deletion or limitation of processing, as well as the right to lodge a complaint with the supervisory authority. More information about your rights and about the processing of your personal data can be found in our privacy policy.