We support communications
and Public Affairs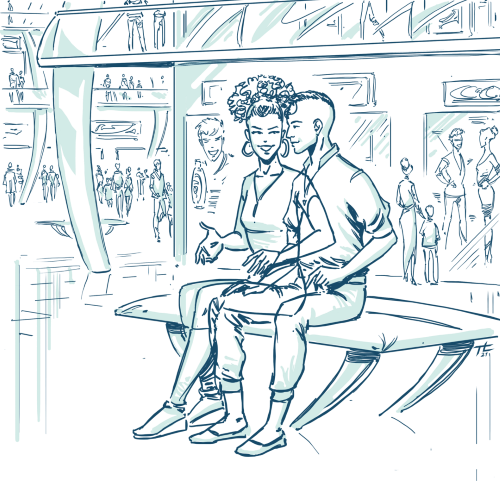 "Companies that employ foresight develop 33% faster than their competitors and obtain 100% higher returns on research and development investments."

Research and reports
Our analyses and reports based on futures scenarios for various fields provide valuable support for public affairs processes and are a useful tool in communication with stakeholders.

Portals and landing pages for various projects
We create portals and high-quality content, including articles and videos devoted to future-related issues selected by our clients.

Expert support for PR activities
As external experts, we actively support our clients in promoting the results of completed projects, i.a. during conferences, congresses, and through contacts with the press. We also promote the results via our own communication channels.

4CF cooperated with 30 Saint-Gobain experts on a competent and thorough analysis of the future of Polish cities as regards the expected technical solutions in the area of construction. The study was carried out in a reliable and adequate manner.

4CF experts provided valuable analytical and methodological services in the field of strategic foresight to First Data Polska S.A.  The cooperation was carried out in a fully adequate manner. I recommend 4CF as a highly professional partner.

4CF's team of experts successfully implemented the HalnyX real-time Delphi tool during an expert survey.
Henryk Kwapisz
Public Affairs Director
Saint-Gobain Poland
Patrycja Pietrzyk – Wojtaś
Sales Support Manager
First Data Poland
Iwona Pichola
Member of the Board
Deloitte Poland
Stay updated! Subscribe to our newsletter:
By subscribing to our newsletter, you consent to the processing of the provided data. The data controller is 4CF Sp. z o.o., its registered office is located in Warsaw, 9 Wojciecha Górskiego St., postal code: 00-033.
We process your data solely for the purpose of sending information about 4CF Sp. z o.o. and its activities via e-mail. Your data will be processed until your consent is revoked through a  link that will be included in each newsletter. The withdrawal of consent shall not affect the lawfulness of processing based on consent before its withdrawal. Providing your data is voluntary, but necessary if you wish to receive information about 4CF Sp. z o.o. and its activities. We may transfer the data to our suppliers of services related to the processing of personal data, e.g. IT service providers. Such entities process data on the basis of a contract with our company and only in accordance with our instructions. You have the right to request access to your personal data, its rectification, deletion or limitation of processing, as well as the right to lodge a complaint with the supervisory authority. More information about your rights and about the processing of your personal data can be found in our privacy policy.