4CF HalnyX
4th generation Smart Delphi Platform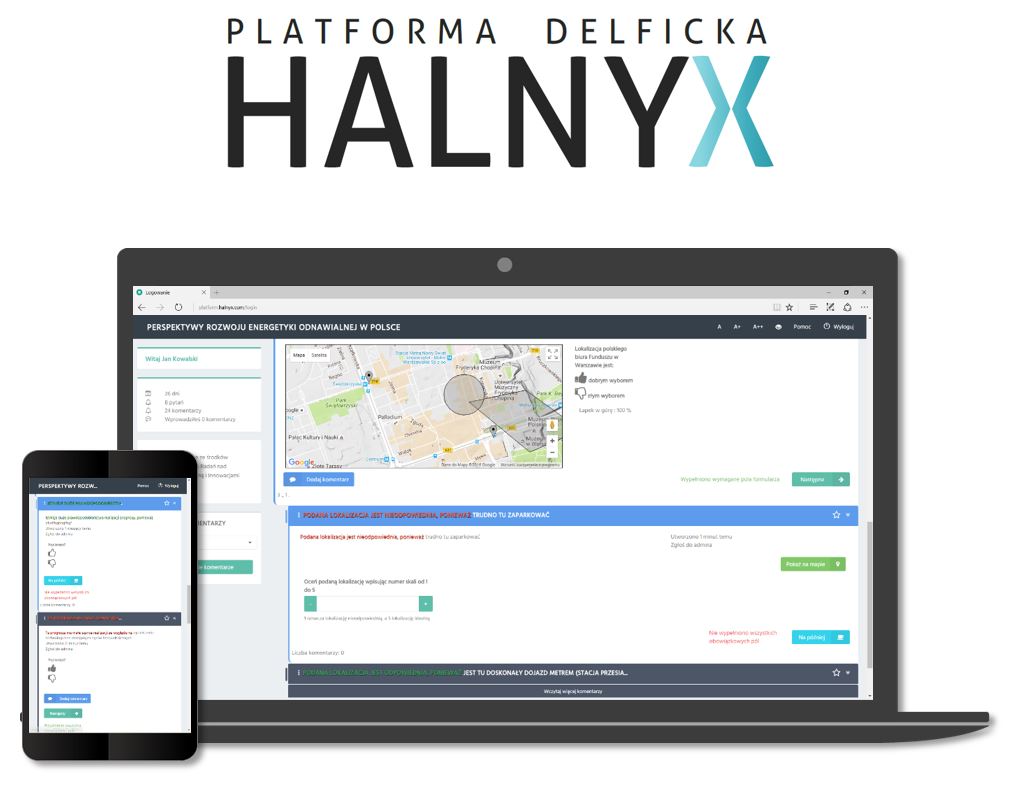 Make strategic decisions based on thoroughly verified recommendations. 
Obtain a consensus fast, in real-time.
Exchange opinions and conduct discussions in a structured manner.

The world's most advanced online application for expert consultations and Delphi Studies.


Studies can be carried out within 24 hours

Suitable for open and closed research

Quick consensus, analysis and synthesis of knowledge and opinions



Questions can be added to an ongoing study


Efficient consensus-building on complex and potentially controversial issues, such as investments, innovations, strategy development and assessing the impact of hypothetical events on an organisation's activities

Reviewing draft laws and other normative documents and assessing the potential impact of their implementation

Consultations with individual and institutional stakeholders in spatial and infrastructural planning

Forecasts regarding the impact of technology on the strategic position of an entity

Citizen engagement — consultations with local stakeholders

Stay updated! Subscribe to our newsletter:
By subscribing to our newsletter, you consent to the processing of the provided data. The data controller is 4CF Sp. z o.o., its registered office is located in Warsaw, 10/14 Trzech Krzyży Square, postal code: 00-499.
We process your data solely for the purpose of sending information about 4CF Sp. z o.o. and its activities via e-mail. Your data will be processed until your consent is revoked through a link that will be included in each newsletter. The withdrawal of consent shall not affect the lawfulness of processing based on consent before its withdrawal. Providing your data is voluntary, but necessary if you wish to receive information about 4CF Sp. z o.o. and its activities. We may transfer the data to our suppliers of services related to the processing of personal data, e.g. IT service providers. Such entities process data on the basis of a contract with our company and only in accordance with our instructions. You have the right to request access to your personal data, its rectification, deletion or limitation of processing, as well as the right to lodge a complaint with the supervisory authority. More information about your rights and about the processing of your personal data can be found in our privacy policy.