Two-Day Foresight Training
Onsite and Online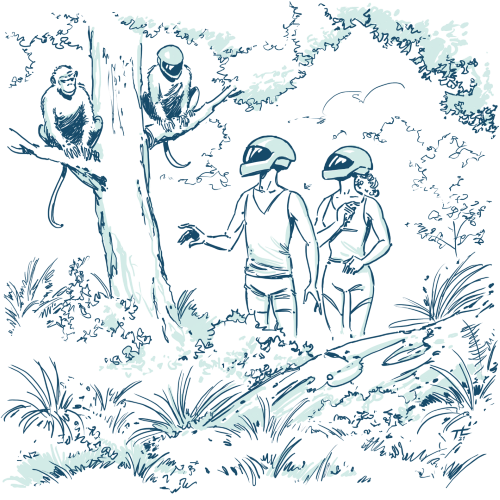 Our two-day foresight program was originally designed in 2017 for senior officers of the Polish Armed Forces undergoing advanced analytical training at the Naval Academy, based on our pioneering program previously implemented at the General Staff of the Polish Army. The foresight course at the Naval Academy had 4 editions and is still offered today.
We then further developed our teaching methodology by working on a larger competency development program with the Dutch Ministry of Defense in 2018. The course was subsequently transformed into a highly successful civilian training module upon request by AGH University of Science and Technology. This program has had 4 editions to date and will be offered again in 2023 – due to high demand, registrations for postgraduate studies including our course are currently being conducted through a competitive process. This module consistently receives top ratings year after year, being considered one of the two best modules throughout the course of studies.
In 2022, we developed a new one-day course on request from the European College in Natolin, adding the desired and emphasized by our clients Futures Literacy and international policy topics.

Choose the 4CF foresight training if you need:

a higher level of strategic reflection within your organization

new methods for innovation and growth planning

to find a new direction for your organization in a chaotic, changing environment
By choosing the 4CF foresight training, you gain:

tailored training content to fit your organization's profile

access to the latest knowledge through our collaboration with leading scientific networks and professional foresight communities

a well-developed and effective teaching methodology that enables students to independently apply acquired skills and knowledge
Personalized offers including workshop and training facilitation
Stay updated! Subscribe to our newsletter:
By subscribing to our newsletter, you consent to the processing of the provided data. The data controller is 4CF Sp. z o.o., its registered office is located in Warsaw, 10/14 Trzech Krzyży Square, postal code: 00-499.
We process your data solely for the purpose of sending information about 4CF Sp. z o.o. and its activities via e-mail. Your data will be processed until your consent is revoked through a link that will be included in each newsletter. The withdrawal of consent shall not affect the lawfulness of processing based on consent before its withdrawal. Providing your data is voluntary, but necessary if you wish to receive information about 4CF Sp. z o.o. and its activities. We may transfer the data to our suppliers of services related to the processing of personal data, e.g. IT service providers. Such entities process data on the basis of a contract with our company and only in accordance with our instructions. You have the right to request access to your personal data, its rectification, deletion or limitation of processing, as well as the right to lodge a complaint with the supervisory authority. More information about your rights and about the processing of your personal data can be found in our privacy policy.