4CF FLEx
Learn to obtain valuable insights. Understand future social and technological phenomena. Be able to foresee unexpected changes that will affect your life and business in the future.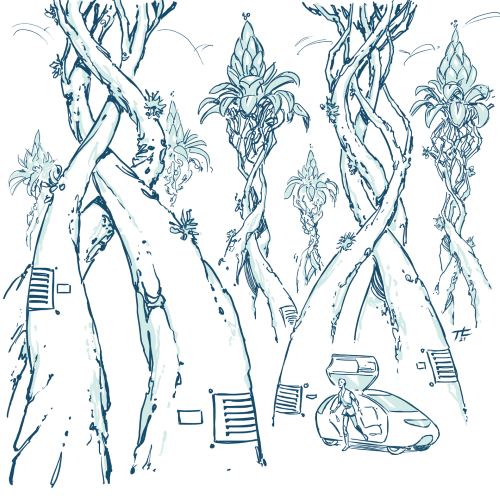 Feel the future
Think ahead.
Shape the fate of your business.

Teaches future-oriented competencies in foresight and strategic planning.

Develops the ability to discover future markets and trends.

Stimulates critical and creative thinking about breakthrough trends and innovations.

Introduces future-oriented thinking and foresight to professional and personal plans and projects.

Prevents linear thinking about the future, allowing you to identify false business assumptions and to reduce the likelihood of avoidable surprises.

Encourages employees to innovate and helps them lead companies towards the future.

Enriches strategic discussions, events and brainstorming sessions that focus on development opportunities, investment planning, new products and innovations, improving customer experiences.

Helps to anticipate future threats and risks.

Allows you to experience a future predicted by prominent sociologists and foresight experts, and verified by business leaders.
Foresight: a skill of the future

The ability to navigate a changing, uncertain, complex and ambiguous environment has become essential in running a day-to-day business and planning for the future.


Employees at all levels of an entity's organisational structure are engaged in strengthening their company's resilience and propelling its development despite rapidly changing and uncertain conditions. Broad horizons, creativity and the ability to anticipate are necessary at every level of an organisation.


FLEx will help your employees anticipate, manage, and seize emerging opportunities, allowing you to develop a sustainable business, create breakthrough innovations and plan investments that will give you a competitive advantage.
Personalised offers;
workshop and training facilitation included.
Stay updated! Subscribe to our newsletter:
By subscribing to our newsletter, you consent to the processing of the provided data. The data controller is 4CF Sp. z o.o., its registered office is located in Warsaw, 10/14 Trzech Krzyży Square, postal code: 00-499.
We process your data solely for the purpose of sending information about 4CF Sp. z o.o. and its activities via e-mail. Your data will be processed until your consent is revoked through a link that will be included in each newsletter. The withdrawal of consent shall not affect the lawfulness of processing based on consent before its withdrawal. Providing your data is voluntary, but necessary if you wish to receive information about 4CF Sp. z o.o. and its activities. We may transfer the data to our suppliers of services related to the processing of personal data, e.g. IT service providers. Such entities process data on the basis of a contract with our company and only in accordance with our instructions. You have the right to request access to your personal data, its rectification, deletion or limitation of processing, as well as the right to lodge a complaint with the supervisory authority. More information about your rights and about the processing of your personal data can be found in our privacy policy.