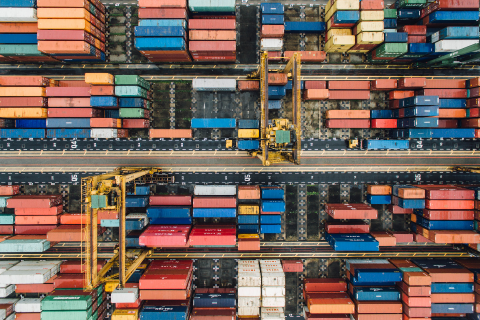 FM Logistic invests in innovations to offer supply chain services that respond to changing consumer demand and address challenges such as the development of e-commerce, multi-channel distribution and sustainable development. Therefore, the company commissioned 4CF to study the future of logistics.

4CF conducted a foresight study, developed scenarios for the logistics sector until 2040 and prepared a research report. The scenarios were based on analyses of industry insights, existing scientific literature, and on in-depth consultations with FM Logistic experts.

The research led 4CF experts to define 3 possible paths of world events — scenarios that will affect the logistics sector.
A hi-tech world where most of today's problems have already been resolved thanks to remarkable technological advances. This vision assumes a close connection between production and logistics. The services provided by logistics companies will be highly specialised.
A "zero growth" world where the economy and society have to contribute to the fight against climate change. In this reality, the principles of sustainable development and social capital will have a substantial impact on the economy, including logistics operators. Thanks to zero-emissions transport systems, logistics will play a decisive role in the development of green cities and enable companies to achieve climate neutrality.
A world where international cooperation is insufficient for successful development and resolving key global problems. In this vision, the logistics sector will be in the hands of the strongest players who manage to obtain environmental and operational certificates. Logistics companies will operate on the basis of licences, so only the largest entities will be able to offer access to all distribution channels, including e-commerce.
The "Logistics 2040" study challenged previous assumptions, gave a new perspective on how trade and logistics could develop and inspired innovative, future-oriented solutions.
The scenarios described in the report should not be perceived as forecasts. They are variants of the future that pose the greatest challenges for logistics operators and their customers. These visions may require significant investments, bold changes in business models, new or strengthened strategic partnerships, new competencies and continuous development.