Impressions from the Dubai Expo
Impressions from the Dubai Expo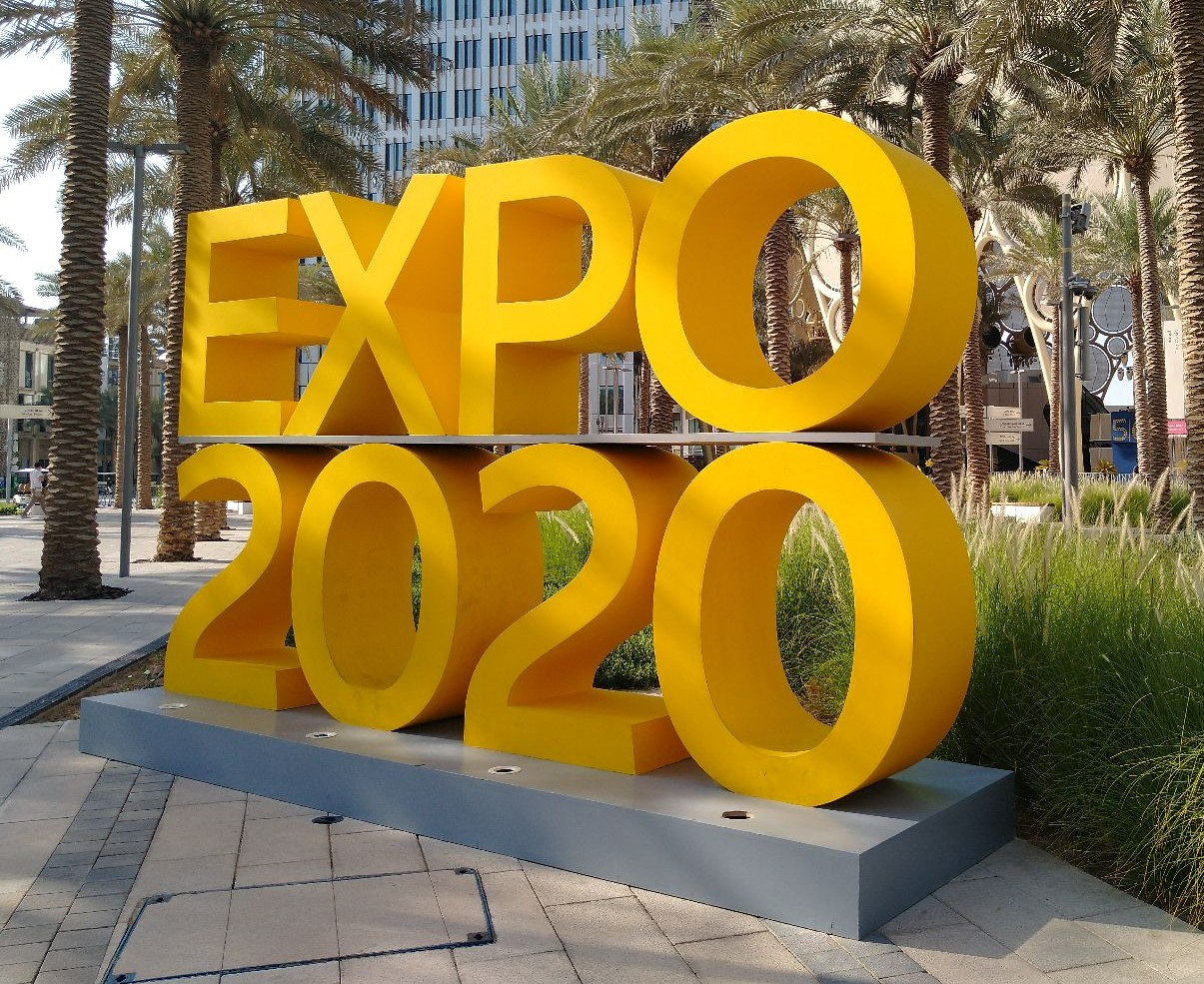 Visit our picture and video gallery from Dubai Expo 2020 (below) and see wonders such as an AI-composed poem destined for space, which was based on words submitted by the visitors to the British Pavilion.
When women thrive humanity thrives! We celebrated female changemakers at the Women Pavilion by Cartier, dedicated to the contribution of women, their impact on society and their countless past and present achievements that have driven economies and enhanced our communities.
See the future in gold! We are the future!
We visited the Polish Pavillon devoted to "Creativity inspired by nature". Poland promoted its economy and domestic business, presented tourist attractions, national culture and art. Piano concerts were held three times a day and a unique table symbolised Polish hospitality and visualised our country's scenery, including lakes, the sea and mountains. It is definitely worth a visit if you are planning a trip to Dubai in the next few months.
Enjoy our gallery from the Dubai Expo!
Stay updated! Subscribe to our newsletter:
By subscribing to our newsletter, you consent to the processing of the provided data. The data controller is 4CF Sp. z o.o., its registered office is located in Warsaw, 9 Wojciecha Górskiego St., postal code: 00-033.
We process your data solely for the purpose of sending information about 4CF Sp. z o.o. and its activities via e-mail. Your data will be processed until your consent is revoked through a  link that will be included in each newsletter. The withdrawal of consent shall not affect the lawfulness of processing based on consent before its withdrawal. Providing your data is voluntary, but necessary if you wish to receive information about 4CF Sp. z o.o. and its activities. We may transfer the data to our suppliers of services related to the processing of personal data, e.g. IT service providers. Such entities process data on the basis of a contract with our company and only in accordance with our instructions. You have the right to request access to your personal data, its rectification, deletion or limitation of processing, as well as the right to lodge a complaint with the supervisory authority. More information about your rights and about the processing of your personal data can be found in our privacy policy.