4CF at G-STIC Dubai Conference
4CF at G-STIC Dubai Conference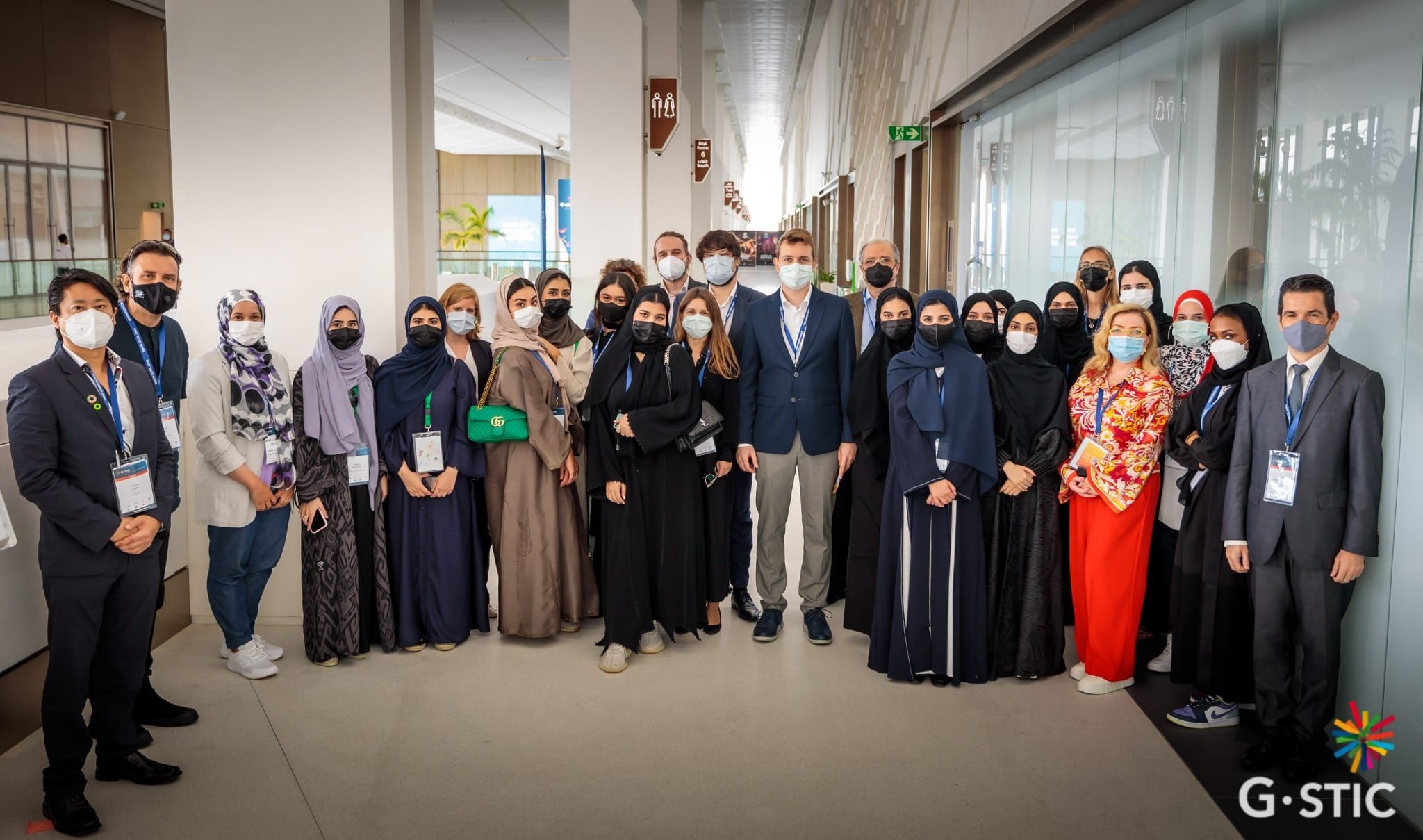 It was exciting for the 4CF Strategic Foresight team to join the 250+ world-leading sustainability experts who shared insights on SDG-related technologies at the G-STIC Dubai Conference. The event focused on crucial world challenges and breakthrough innovations related to combating climate change; shifting learning practices, attitudes and opportunities; transitioning to low-carbon energy; fostering sustainable health systems; unlocking the full potential of the blue economy; ensuring the adequate availability of water; accelerating the implementation of the digital circular economy; digital transformation as a catalyst for achieving the SDGs; innovative business approaches and entrepreneurship that respond to today's challenges, with tomorrow's problems in mind, ready to contribute to Agenda 2030 and attaining the Sustainable Development Goals (SDGs).
We were pleased to conduct a workshop on The democratisation of technology: paving the way towards a desirable 2050 future by understanding our younger generation's aspirations together with the Resilience Frontiers Initiative and other partners. We explored: how technology can develop in harmony with local and indigenous ways of life, how we are responsible for future innovation and should be mindful of the values that create context for legacy technologies. The discussion focused on bringing the youth into the conversation. It was a pleasure to collaborate with Youssef Nassef, Dr Sandra Piesik, Ibon Zugasti and experience the inspiring creativity of Zayed University arts and design students. We witnessed how indigenous values and future technologies intertwine in their visions.
G-STIC conference is one of the world's largest events for sustainable technologies and innovations. It is a unique opportunity to be inspired by world-renowned keynote speakers on sustainable development, share insights, kick off new partnerships and explore new technologies during innovation tours.
Stay updated! Subscribe to our newsletter:
By subscribing to our newsletter, you consent to the processing of the provided data. The data controller is 4CF Sp. z o.o., its registered office is located in Warsaw, 9 Wojciecha Górskiego St., postal code: 00-033.
We process your data solely for the purpose of sending information about 4CF Sp. z o.o. and its activities via e-mail. Your data will be processed until your consent is revoked through a  link that will be included in each newsletter. The withdrawal of consent shall not affect the lawfulness of processing based on consent before its withdrawal. Providing your data is voluntary, but necessary if you wish to receive information about 4CF Sp. z o.o. and its activities. We may transfer the data to our suppliers of services related to the processing of personal data, e.g. IT service providers. Such entities process data on the basis of a contract with our company and only in accordance with our instructions. You have the right to request access to your personal data, its rectification, deletion or limitation of processing, as well as the right to lodge a complaint with the supervisory authority. More information about your rights and about the processing of your personal data can be found in our privacy policy.