2050 National Development Concept
2050 National Development Concept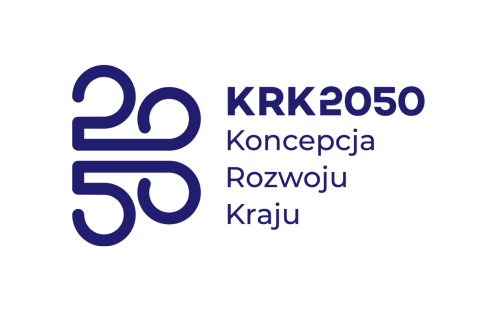 Co-shape a 2050 vision of Poland! Take part in discussions on the future and important challenges facing Poland by 2050 during public hearings at the Ministry of Funds and Regional Policy devoted to the 2050 National Development Concept.
We encourage companies and social organisations to participate in public hearings organised by the Ministry: September 17 – The World, Europe and Poland; September 23 and 24 – Society and quality of life; October 1 – Transformation of the economy; October 8 – New Technologies; October 15 – The environment and green transformation.
Kacper Nosarzewski, partner at 4CF Strategic Foresight and a member of the board of the Polish Society for Futures Studies, prof. Bogdan Góralczyk from the European Center of the University of Warsaw, Dr Wiktor Szydarowski, Director of the ESPON Programme, Jarosław Komża from the Association of Polish Cities, Barbara Schabowska, Director of the Adam Mickiewicz Institute, Dr Michał Paca from the Jagiellonian Club think tank.
"The world, Europe and Poland face serious economic, social and environmental challenges. The world's regions are not homogeneous in terms of resources and development prospects; there are significant differences between the EU, the USA, Asian countries, capital city agglomerations, metropolises, small and medium-sized cities, rural areas, areas at risk of permanent marginalisation, shrinking areas, cross-border areas and areas undergoing economic transformation. Each of these regions has a different development potential and faces different internal and external challenges.
Social and economic disparities between territories and their inhabitants are deepening at all levels, local and global. Therefore, new threats and tensions are emerging. Some of the causes include geopolitics, economies of scale, unequal access to markets and skilled labour, as well as differences in the quality of management and public services."
The discussions will refer to the 2050 national development scenarios developed by 4CF, the Sobieski Institute and Atmoterm SA for the Ministry of Infrastructure and Development in 2019.
Stay updated! Subscribe to our newsletter:
By subscribing to our newsletter, you consent to the processing of the provided data. The data controller is 4CF Sp. z o.o., its registered office is located in Warsaw, 9 Wojciecha Górskiego St., postal code: 00-033.
We process your data solely for the purpose of sending information about 4CF Sp. z o.o. and its activities via e-mail. Your data will be processed until your consent is revoked through a  link that will be included in each newsletter. The withdrawal of consent shall not affect the lawfulness of processing based on consent before its withdrawal. Providing your data is voluntary, but necessary if you wish to receive information about 4CF Sp. z o.o. and its activities. We may transfer the data to our suppliers of services related to the processing of personal data, e.g. IT service providers. Such entities process data on the basis of a contract with our company and only in accordance with our instructions. You have the right to request access to your personal data, its rectification, deletion or limitation of processing, as well as the right to lodge a complaint with the supervisory authority. More information about your rights and about the processing of your personal data can be found in our privacy policy.