Qualifications and competencies sought in Mazovia
Qualifications and competencies sought in Mazovia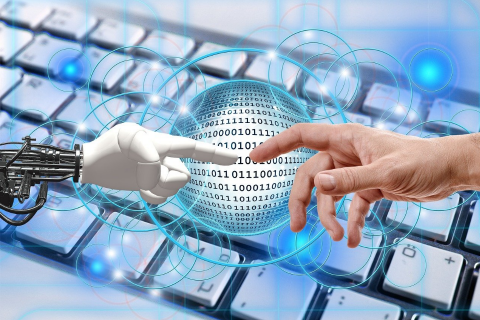 By 2030, a significant increase in the number of employees is expected in Masovia. There are, however, 5 factors that could disrupt the trend: automation and digitisation, networking, climate change and the green transformation, the development of new employee competencies, and the emerging new forms of employment.
The factors will threaten employment in three large sectors: transport, industry and trade, while propelling employment in IT, scientific and technical areas, as well as in administration and support.
What will be the most sought-after qualifications and competencies in Mazovia? What will be the development directions of Mazovian business?
These and other questions were answered in the course of a study commissioned from 4CF Strategic Foresight and Revit.HR Anna Gnoinska by the Regional Labour Office in Warsaw. Download the Report to learn about:
the development directions of specific industries in Mazovia, the factors influencing their development, the gap between the current state of the industries and their development potential, the current demand for particular qualifications and competencies in the Masovian labour market.
Stay updated! Subscribe to our newsletter:
By subscribing to our newsletter, you consent to the processing of the provided data. The data controller is 4CF Sp. z o.o., its registered office is located in Warsaw, 9 Wojciecha Górskiego St., postal code: 00-033.
We process your data solely for the purpose of sending information about 4CF Sp. z o.o. and its activities via e-mail. Your data will be processed until your consent is revoked through a  link that will be included in each newsletter. The withdrawal of consent shall not affect the lawfulness of processing based on consent before its withdrawal. Providing your data is voluntary, but necessary if you wish to receive information about 4CF Sp. z o.o. and its activities. We may transfer the data to our suppliers of services related to the processing of personal data, e.g. IT service providers. Such entities process data on the basis of a contract with our company and only in accordance with our instructions. You have the right to request access to your personal data, its rectification, deletion or limitation of processing, as well as the right to lodge a complaint with the supervisory authority. More information about your rights and about the processing of your personal data can be found in our privacy policy.