Polish Cities of the Future 2050
Polish Cities of the Future 2050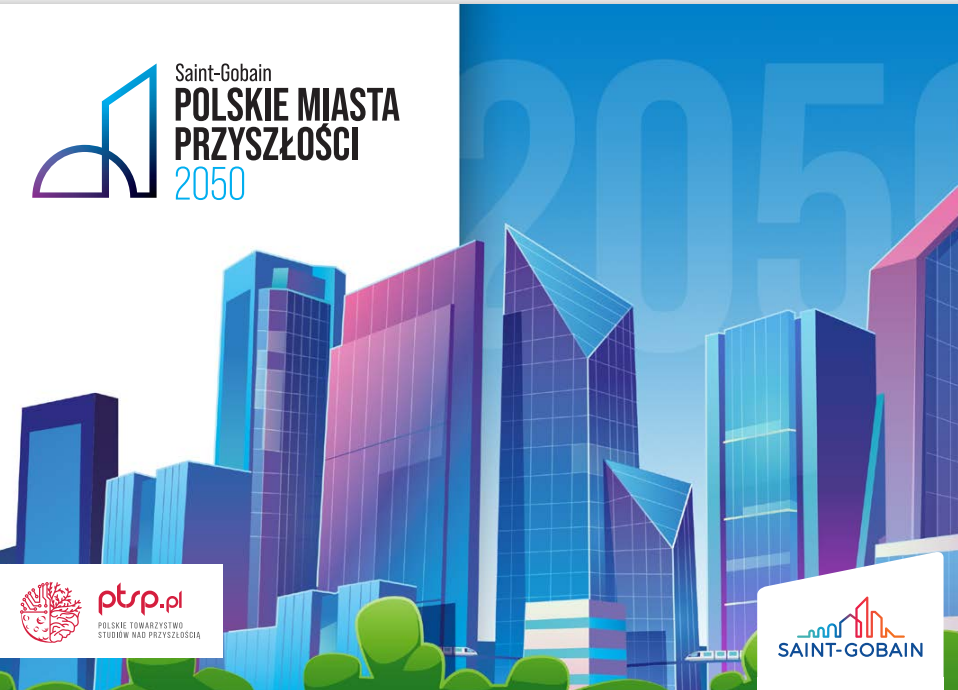 The foresight study, report and The Polish Cities of the Future 2050 ranking were prepared by a team of experts from the Polish Society for Futures Studies, Saint-Gobain Poland Group and the 4CF Strategic Foresight consulting company.
Warsaw took the top spot in the ranking. Wrocław and Katowice were also on the podium, closely followed by Kraków.
– The Polish Cities of the Future 2050 ranking could not have been created without foresight research on the probable paths of long-term development. Various scenarios of the cities' development over the next three decades were identified, which allowed us to determine reference points for the ranking criteria – Henryk Kwapisz from the Saint-Gobain Group.
– Local government officials, urban planners, investors and the inhabitants themselves are gradually becoming aware that the transformation of Polish cities related to climate change and lifestyle evolution is inevitable. The outlined scenarios may surprise you, but the famous American architect and futurologist Buckminster Fuller stated that we should be the architects of the future, rather than its victims. Therefore, they should be treated as a warning and an incentive to change what we still can, even if time is running out – adds Norbert Kołos from the 4CF consulting company, which cooperated with the Saint-Gobain Group on the foresight aspects of the project.
Over the next 30 years, the development of Polish cities may follow one of the paths described in the report's scenarios. Life could, therefore, become more complicated than it is today.
For more information, visit ptsp.pl or saint-gobain.pl. 
Stay updated! Subscribe to our newsletter:
By subscribing to our newsletter, you consent to the processing of the provided data. The data controller is 4CF Sp. z o.o., its registered office is located in Warsaw, 9 Wojciecha Górskiego St., postal code: 00-033.
We process your data solely for the purpose of sending information about 4CF Sp. z o.o. and its activities via e-mail. Your data will be processed until your consent is revoked through a  link that will be included in each newsletter. The withdrawal of consent shall not affect the lawfulness of processing based on consent before its withdrawal. Providing your data is voluntary, but necessary if you wish to receive information about 4CF Sp. z o.o. and its activities. We may transfer the data to our suppliers of services related to the processing of personal data, e.g. IT service providers. Such entities process data on the basis of a contract with our company and only in accordance with our instructions. You have the right to request access to your personal data, its rectification, deletion or limitation of processing, as well as the right to lodge a complaint with the supervisory authority. More information about your rights and about the processing of your personal data can be found in our privacy policy.