Maciej Jagaciak on humanity's technological audacity during the Przemiany Festival
Maciej Jagaciak on humanity's technological audacity during the Przemiany Festival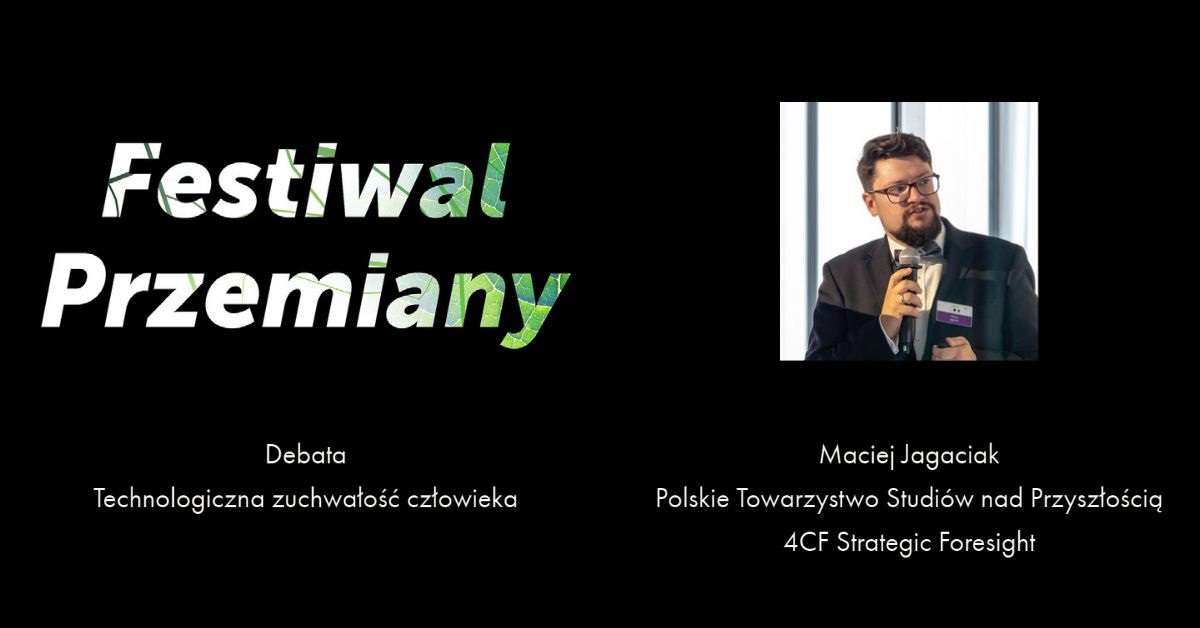 Humanity's technological audacity is the title of a debate held during the Przemiany 2021 Festival at the Copernicus Science Center on October 10. Participants discussed: geoengineering, i.e. ideas for "forceful" climate modification and the harnessing of climate change through science and technology; ITER and other revolutionary ideas for energy production; escape from Earth, i.e. plans of the first manned expedition to Mars, its colonisation and the so-called terraformation – creating Earth-like conditions with the use of powerful technological solutions.
The panellists summed up the energy expenditures of various visions. They noted that ambitious optimistic scenarios focused less on human technological audacity and perhaps more on challenges stemming from the need to change our habits and rethink the dominant economic systems are just as ambitious as far-fetched ideas from the realm of science fiction. Nonetheless, technical innovations are still needed and should also be pursued.
The discussion was attended by: prof. Paweł Frelik (University of Warsaw), Marcin Popkiewicz (analyst, journalist, Nauka o klimacie portal), Maciej Jagaciak (Polish Society for Futures Studies, Foresight Engineer at 4CF Strategic Foresight). The panel was conducted by Aleksandra Budka (journalist, Radio 357).
Stay updated! Subscribe to our newsletter:
By subscribing to our newsletter, you consent to the processing of the provided data. The data controller is 4CF Sp. z o.o., its registered office is located in Warsaw, 9 Wojciecha Górskiego St., postal code: 00-033.
We process your data solely for the purpose of sending information about 4CF Sp. z o.o. and its activities via e-mail. Your data will be processed until your consent is revoked through a  link that will be included in each newsletter. The withdrawal of consent shall not affect the lawfulness of processing based on consent before its withdrawal. Providing your data is voluntary, but necessary if you wish to receive information about 4CF Sp. z o.o. and its activities. We may transfer the data to our suppliers of services related to the processing of personal data, e.g. IT service providers. Such entities process data on the basis of a contract with our company and only in accordance with our instructions. You have the right to request access to your personal data, its rectification, deletion or limitation of processing, as well as the right to lodge a complaint with the supervisory authority. More information about your rights and about the processing of your personal data can be found in our privacy policy.