Karol Wasilewski becomes 4CF's Foresight Advisor
Karol Wasilewski becomes 4CF's Foresight Advisor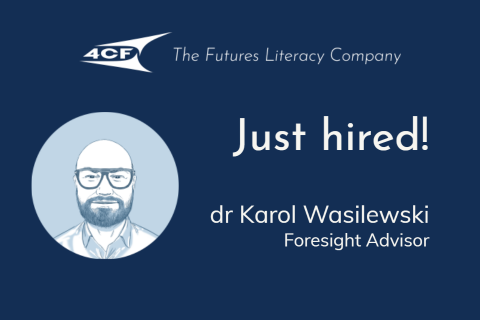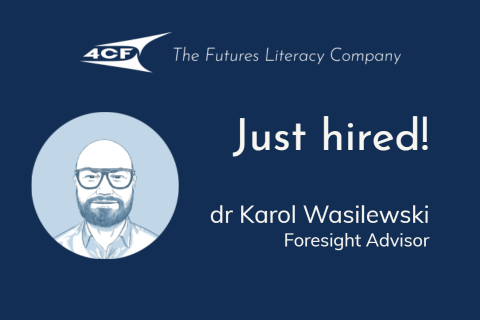 4CF The Futures Literacy Company continues to expand its team of consultants related to the dynamic growth of the company's business and the implementation of new projects around the world and in Poland.
This time we are pleased to welcome on board Dr Karol Wasilewski, who has joined us as Foresight Advisor. Karol will be responsible at 4CF for the design and implementation of foresight analyses for the company's major clients.
Karol Wasilewski has worked at the Polish Institute of International Affairs for the past six years, where he served as an analyst for Turkey, head of the Middle East and Africa programme and editor-in-chief of the Polish Foreign Policy Yearbook. His research interests include issues related to the future of international order and security, new trends in international relations and foreign policy analysis. He is a member of the international research network Centre for Applied Turkish Studies, author of numerous analyses on Turkish foreign policy and a commentator on international reality for Polish and foreign media.
Stay updated! Subscribe to our newsletter:
By subscribing to our newsletter, you consent to the processing of the provided data. The data controller is 4CF Sp. z o.o., its registered office is located in Warsaw, 9 Wojciecha Górskiego St., postal code: 00-033.
We process your data solely for the purpose of sending information about 4CF Sp. z o.o. and its activities via e-mail. Your data will be processed until your consent is revoked through a  link that will be included in each newsletter. The withdrawal of consent shall not affect the lawfulness of processing based on consent before its withdrawal. Providing your data is voluntary, but necessary if you wish to receive information about 4CF Sp. z o.o. and its activities. We may transfer the data to our suppliers of services related to the processing of personal data, e.g. IT service providers. Such entities process data on the basis of a contract with our company and only in accordance with our instructions. You have the right to request access to your personal data, its rectification, deletion or limitation of processing, as well as the right to lodge a complaint with the supervisory authority. More information about your rights and about the processing of your personal data can be found in our privacy policy.