How to see the future coming and feel ready for anything
How to see the future coming and feel ready for anything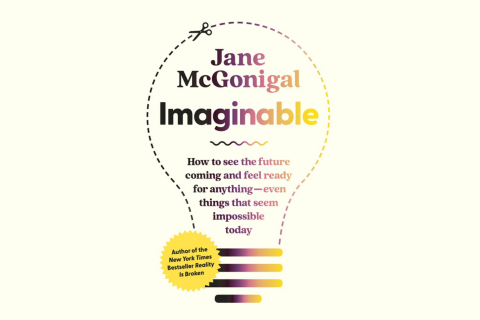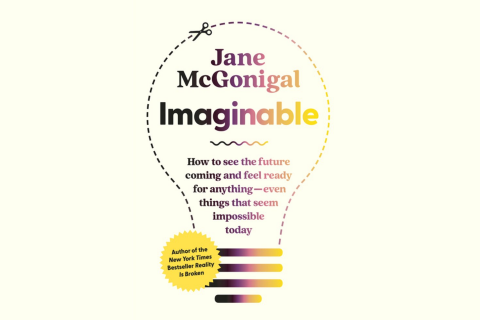 Professor Jane McGonigal of the Institute for the Future has published a new book. Its title is IMAGINABLE: How to see the future coming and feel ready for anything – even things that seem impossible today.
In IMAGINABLE, Jane McGonigal draws on the latest scientific research in psychology and neuroscience to show us how to train our minds to think the unthinkable and imagine the unimaginable. She invites us to play with provocative thought experiments and future simulations that she has designed exclusively for this book to:
build a collective imagination so that we can immerse ourselves in the future and imagine, in startling detail, what our lives will be like ten years from now;

develop the courage and vision to solve problems creatively;

take actions and decisions that will help us shape the future we want;

to be guided by an "urgent optimism", an unstoppable force within each of us that activates our sense of agency.
IMAGINABLE teaches us how to be fearless, resilient and courageous in making the world a reality with possibilities we cannot yet imagine.
Prof. McGonigal is Director of Research at IFTF (Palo Alto, California), a foresighter, game designer and New York Times bestselling author. 
Stay updated! Subscribe to our newsletter:
By subscribing to our newsletter, you consent to the processing of the provided data. The data controller is 4CF Sp. z o.o., its registered office is located in Warsaw, 9 Wojciecha Górskiego St., postal code: 00-033.
We process your data solely for the purpose of sending information about 4CF Sp. z o.o. and its activities via e-mail. Your data will be processed until your consent is revoked through a  link that will be included in each newsletter. The withdrawal of consent shall not affect the lawfulness of processing based on consent before its withdrawal. Providing your data is voluntary, but necessary if you wish to receive information about 4CF Sp. z o.o. and its activities. We may transfer the data to our suppliers of services related to the processing of personal data, e.g. IT service providers. Such entities process data on the basis of a contract with our company and only in accordance with our instructions. You have the right to request access to your personal data, its rectification, deletion or limitation of processing, as well as the right to lodge a complaint with the supervisory authority. More information about your rights and about the processing of your personal data can be found in our privacy policy.