Food in a VUCA world: Kacper Nosarzewski at the Food Market and Retail Forum
Food in a VUCA world: Kacper Nosarzewski at the Food Market and Retail Forum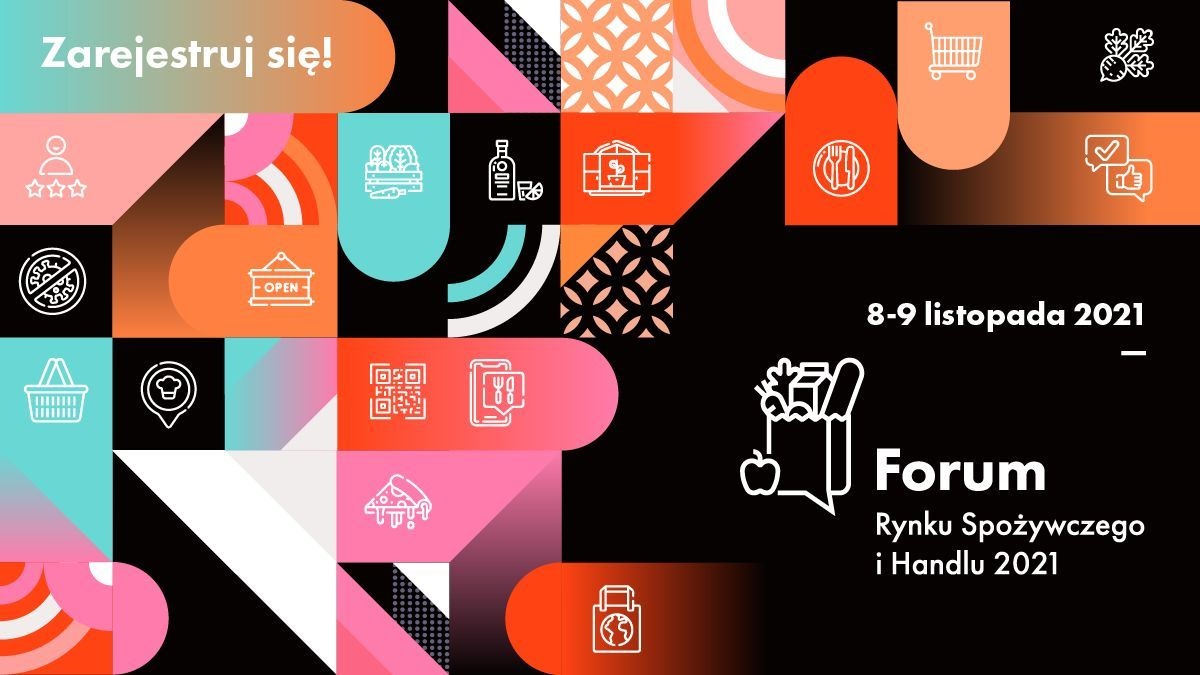 Food in a VUCA world: trends, markets, regulations was the opening panel of this year's Food Market and Retail Forum 2021.
A number of interesting topics were discussed. Ecologically = economically? Production and products in harmony with nature and in accordance with zero-waste principles. The National Reconstruction Plan, the Polish Deal and other legislative solutions – how do they affect the food industry? Increasingly expensive resources and higher fees + the Green Deal.
An opening address will be delivered by Henryk Kowalczyk, Deputy Prime Minister, Minister of Agriculture and Rural Development. A discussion panel with the participation of Piotr Kwiatkowski, President of the Management Board at Credit Agricole Bank Polska S.A. and Edyta Kochlewska, editor-in-chief of dlahandlu.pl. will also be held.
Other panelists will include: Michal Czerwinski, CEO, Purella, Maciej Herman, managing director, Lotte Wedel, Artur Jankowski, president of the board, Nestlé Polska, Kacper Nosarzewski, member of the board, Polish Society for Futures Studies, partner, 4CF Strategic Foresight, Mikołaj Piaskowski, counsel, Baker McKenzie, Iwona Piasta, member of the board, CEO of Business Unit Food at Maspex Group, Marek Sumila, managing director, Danone and Żywiec Zdrój in Poland.
Stay updated! Subscribe to our newsletter:
By subscribing to our newsletter, you consent to the processing of the provided data. The data controller is 4CF Sp. z o.o., its registered office is located in Warsaw, 9 Wojciecha Górskiego St., postal code: 00-033.
We process your data solely for the purpose of sending information about 4CF Sp. z o.o. and its activities via e-mail. Your data will be processed until your consent is revoked through a  link that will be included in each newsletter. The withdrawal of consent shall not affect the lawfulness of processing based on consent before its withdrawal. Providing your data is voluntary, but necessary if you wish to receive information about 4CF Sp. z o.o. and its activities. We may transfer the data to our suppliers of services related to the processing of personal data, e.g. IT service providers. Such entities process data on the basis of a contract with our company and only in accordance with our instructions. You have the right to request access to your personal data, its rectification, deletion or limitation of processing, as well as the right to lodge a complaint with the supervisory authority. More information about your rights and about the processing of your personal data can be found in our privacy policy.