Kacper Nosarzewski in the ESG stakeholder council of the University of Warsaw
Kacper Nosarzewski in the ESG stakeholder council of the University of Warsaw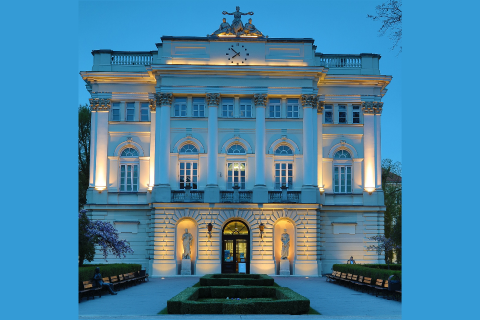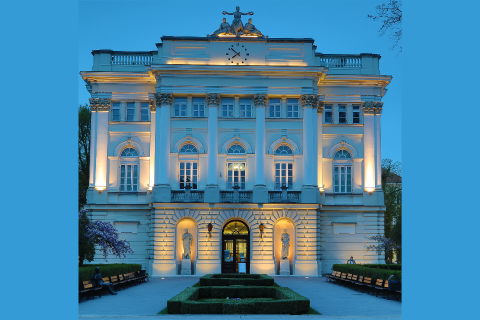 At the invitation of the University of Warsaw Development Support Office, Kacper Nosarzewski, partner of 4CF The Futures Literacy Company, is participating in the ESG stakeholder council. The office is currently working on the Impact Report, a priority task in the context of the university's so-called third mission of being a forum for social activism. Our company's history shows the magnitude of the impact of UW, the largest and best university in Poland, on the local market and stakeholders.
Actually, 4CF The Futures Literacy Company's relationship with the University is much deeper. Almost two decades ago, we started as an award-winning spin-out of the Faculty of Economics, which we have successfully developed to now position ourselves as one of Europe's leading strategic foresight firms.
For most members of the 4CF team, the University of Warsaw is their alma mater. Members of our team have also taught foresight at the faculties of: Geography and Regional Studies and Artes Liberales. The company also provides internships for many students and graduates of the University. 
In addition, 4CF carries out projects with the University of Warsaw in the area of the social consequences of climate change. 4CF, like the UW, is a partner of the EIT Climate-KIC. We are working towards a transformation towards zero carbon and a climate resilient world together with more than 450 other companies, universities, organisations and cities across Europe. We have been collaborating on EIT Climate-KIC grant projects for years.
So if you are a master's or PhD student at the UW, interested in futures, futures studies, strategic foresight, care about sustainability and would like to gain professional experience in this very fast-paced field, we warmly invite you to contact us at info@4cf.pl.
Stay updated! Subscribe to our newsletter:
By subscribing to our newsletter, you consent to the processing of the provided data. The data controller is 4CF Sp. z o.o., its registered office is located in Warsaw, 9 Wojciecha Górskiego St., postal code: 00-033.
We process your data solely for the purpose of sending information about 4CF Sp. z o.o. and its activities via e-mail. Your data will be processed until your consent is revoked through a  link that will be included in each newsletter. The withdrawal of consent shall not affect the lawfulness of processing based on consent before its withdrawal. Providing your data is voluntary, but necessary if you wish to receive information about 4CF Sp. z o.o. and its activities. We may transfer the data to our suppliers of services related to the processing of personal data, e.g. IT service providers. Such entities process data on the basis of a contract with our company and only in accordance with our instructions. You have the right to request access to your personal data, its rectification, deletion or limitation of processing, as well as the right to lodge a complaint with the supervisory authority. More information about your rights and about the processing of your personal data can be found in our privacy policy.