ESG bible from Laudes Foundation
ESG bible from Laudes Foundation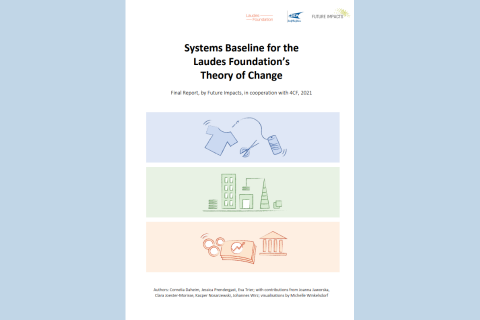 Efforts to tackle climate and inequality in the fashion industry, construction, finance, and on capital markets are not happening at the right pace or on the desired scale. What are the systemic levers for more rapid change? Read the Laudes Foundation's latest ESG Bible prepared by Future Impacts Consulting and 4CF Strategic Foresight.
Learn about "the levers needed to move at the speed and scale required to create a climate-positive and inclusive economy, including better accountability through policy and reform. This will require action by all actors and stakeholders in these industries and within policymaking and society at large. This change needs to be much faster and much more radical than it has been to date if the timeline for reaching a thrivable position by 2030 is to be met. The heavy lifting involved in achieving fundamental systems change still lies ahead and will need to happen at a much faster pace than what has been achieved so far."
Stay updated! Subscribe to our newsletter:
By subscribing to our newsletter, you consent to the processing of the provided data. The data controller is 4CF Sp. z o.o., its registered office is located in Warsaw, 9 Wojciecha Górskiego St., postal code: 00-033.
We process your data solely for the purpose of sending information about 4CF Sp. z o.o. and its activities via e-mail. Your data will be processed until your consent is revoked through a  link that will be included in each newsletter. The withdrawal of consent shall not affect the lawfulness of processing based on consent before its withdrawal. Providing your data is voluntary, but necessary if you wish to receive information about 4CF Sp. z o.o. and its activities. We may transfer the data to our suppliers of services related to the processing of personal data, e.g. IT service providers. Such entities process data on the basis of a contract with our company and only in accordance with our instructions. You have the right to request access to your personal data, its rectification, deletion or limitation of processing, as well as the right to lodge a complaint with the supervisory authority. More information about your rights and about the processing of your personal data can be found in our privacy policy.