21 solutions that will be used in the construction of the future
21 solutions that will be used in the construction of the future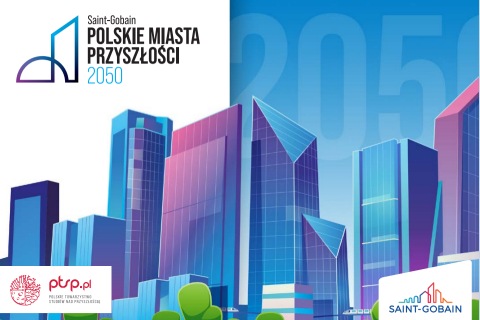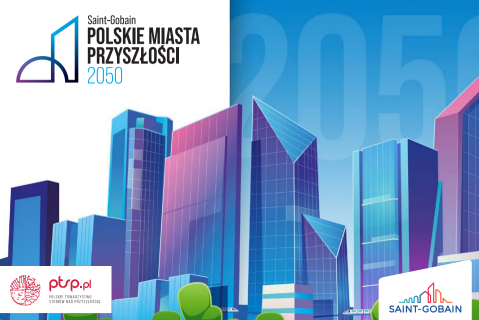 Reach out for the report Polish Cities of the Future 2050 of Saint-Gobain Poland, which was created in cooperation with 4CF Strategic Foresight. Check which will become popular the fastest: 
Energy-generating elements as part of the building structure

Wind turbines integrated with buildings

Lightweight construction technologies

Less waste in construction and modernisation

3D printed houses

Prefabricated and modular construction

Self-repairing infrastructure components

Building automation

Deep water reservoirs as temperature stabilisers

Small urban retention management systems

Lightweight, thin glass with thermal insulation properties

Composite development

Hydroceramics

Antimicrobial surfaces

Replacement of concrete components with ecological substitutes

Buildings planted with greenery

Greenery as an integral part of the building element

Biophilic design

Space for remote working

Multi-functional buildings

Multifunctional flats
Stay updated! Subscribe to our newsletter:
By subscribing to our newsletter, you consent to the processing of the provided data. The data controller is 4CF Sp. z o.o., its registered office is located in Warsaw, 10/14 Trzech Krzyży Square, postal code: 00-499.
We process your data solely for the purpose of sending information about 4CF Sp. z o.o. and its activities via e-mail. Your data will be processed until your consent is revoked through a link that will be included in each newsletter. The withdrawal of consent shall not affect the lawfulness of processing based on consent before its withdrawal. Providing your data is voluntary, but necessary if you wish to receive information about 4CF Sp. z o.o. and its activities. We may transfer the data to our suppliers of services related to the processing of personal data, e.g. IT service providers. Such entities process data on the basis of a contract with our company and only in accordance with our instructions. You have the right to request access to your personal data, its rectification, deletion or limitation of processing, as well as the right to lodge a complaint with the supervisory authority. More information about your rights and about the processing of your personal data can be found in our privacy policy.